Revel in mid-winter romance, Italian style
Oct 10, 2019
Paul Richardson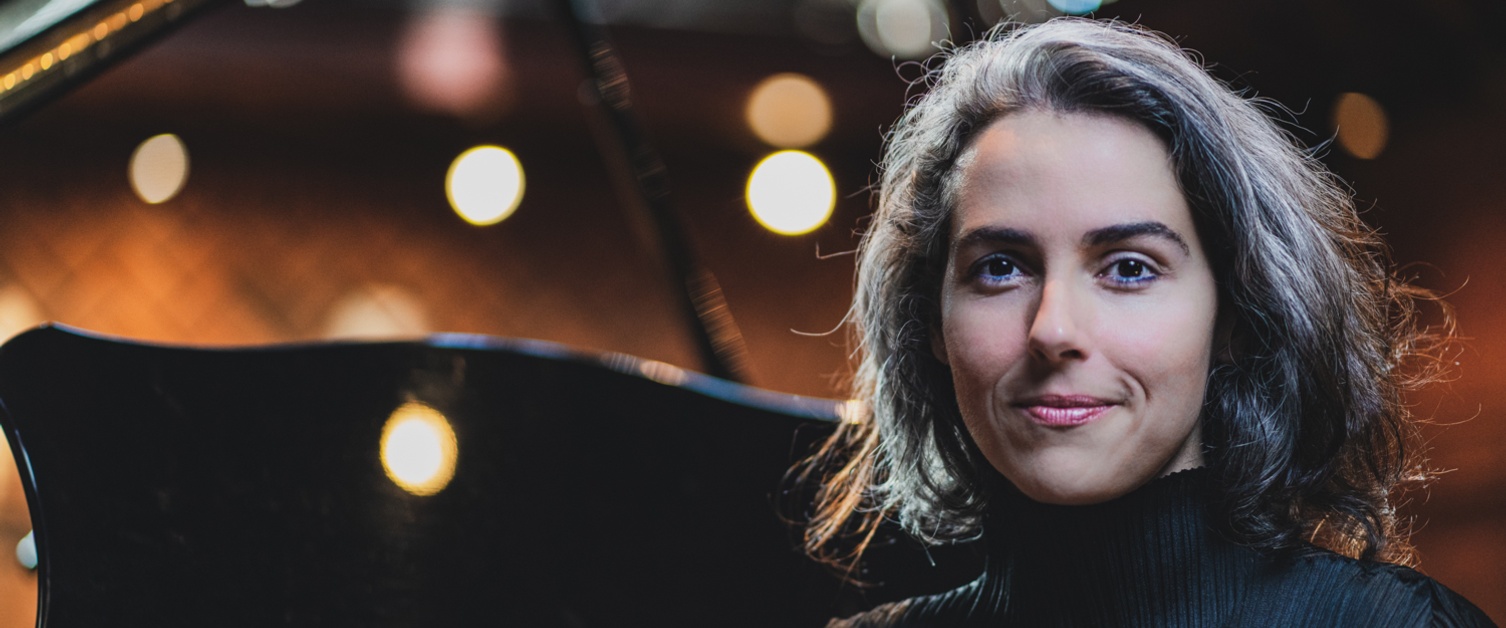 To say that Brazilian-American composer Clarice Assad (born Clarice Vasconcelos da Cunha Assad Simão, pictured above) is prolific would be like saying Italy has some pretty good food. A gross understatement.
As Latin Jazz Network put it, "Clarice Assad is quite simply a phenomenon who has streaked across the world's musical landscape like one of those comets that appears just once in a lifetime." Assad composes, educates, performs piano, scats, and then composes some more. At 41, the Grammy-nominated artist already has seven solo albums to her record and performances on 30 others, pursues a busy international performing and composition career, and collaborates with some of the world's finest musicians.
Her work floats freely across musical idioms, and her whimsical Suite for Lower Strings, which kicks of the Symphonia's second Marleen Forkas Connoisseur Concert (January 5) this season, adds new twists to familiar music by Bach, in which the main melodies are played by the lower strings for a change.

It is a fittingly lively appetizer for an afternoon of music to celebrate the romance and beauty of Italy.


The first entrée to follow is the Violin Concerto in C by Austrian composer Joseph Haydn (born Franz Joseph Haydn, 1731-1809). It was written for the Italian violinist Luigi Tomasini (1741-1808), the master musician who led Hungarian Prince Esterházy's court orchestra, which Haydn directed.

Celebrated as one of the most attractive concerti from the middle of the eighteenth century, Haydn's work has an energetic and regal opening, with virtuoso writing in the Italian tradition. The solo part has wide melodic leaps, long strings of harmonic sequences, and frequent arpeggiation. Notably, the finale, a lively romp, is technically quite difficult, and would have been exceedingly troublesome for violinists of Haydn's day – except perhaps Tomasini.


This will be followed by the beloved Symphony No. 4 by German composer Felix Mendelssohn (born Jakob Ludwig Felix Mendelssohn Bartholdy, 1809-1847). Based on Mendelssohn's impressions of Italy, which he toured from Milan to Naples, the work positiviely brims with the composer's excitement for the country. In fact, you may find it hard not to rush right out and book your next vacation for Italy. Or at least book a table at a fine Italian restaurant to follow the concert.

In all, the afternoon (conducted by Carolyn Kuan, with Daniel Andai as the solo violinist) promises to be a nourishing multinational tribute to the music and romance of Italy, and a superb way to kick off 2020.

There are only so many seats at the table, so be sure to reserve yours today!