Partners in the Arts: Barbara Silver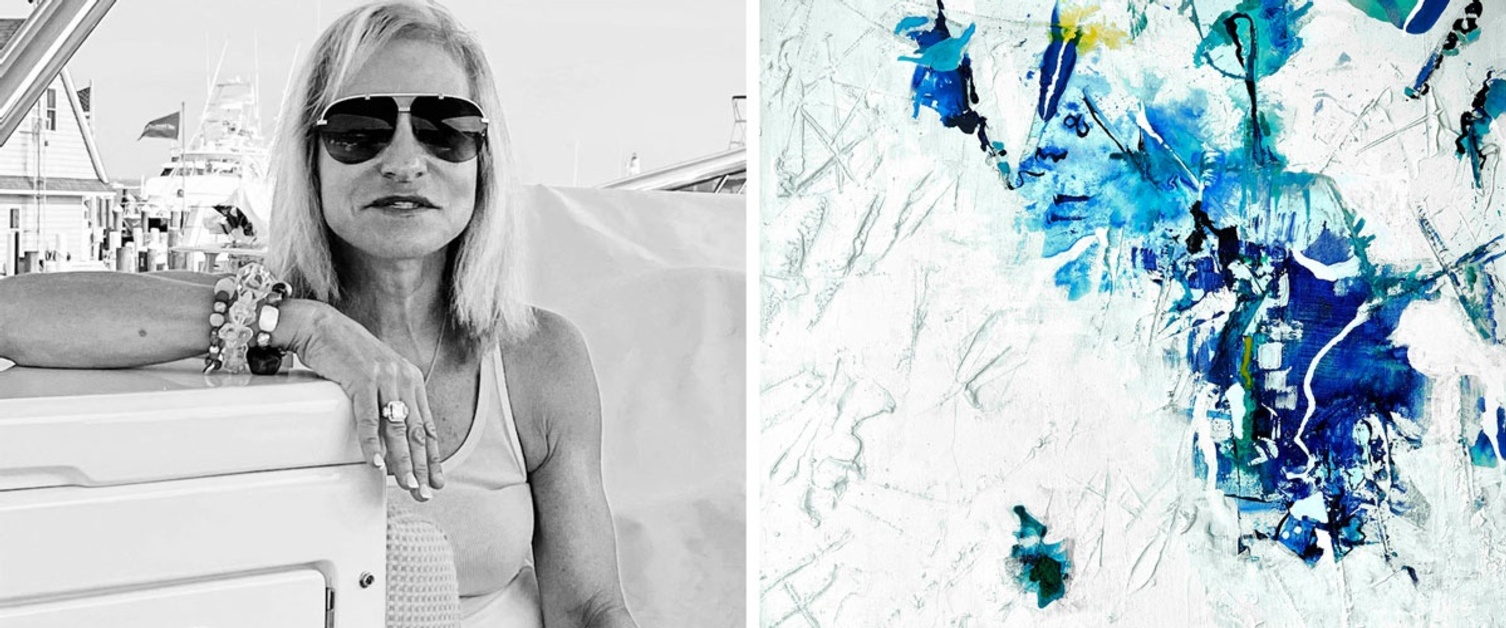 Our second month of The Symphonia Partners in the Arts is featuring the artist Barbara Silver. Barbara has been painting for 15 years. She currently exhibits at the Heart of Delray Gallery, and her "abstractions" reside in public buildings and private homes in New York and Florida.
The Partners in the Arts series highlights the work of local artists and businesses with partial proceeds benefitting The Symphonia.
THE FOLLOWING ITEMS ARE AVAILABLE FOR PURCHASE OR RAFFLE,
WITH PROCEEDS TO BENEFIT THE SYMPHONIA
TOP LEFT RAFFLE ITEM:
"Ecstasy" Fine Art Giclee (12" X 14") - One Entry for $10 or 3 for $25
TOP CENTER ORIGINAL ARTWORK: "Zism" (31" X 48") - $2,500
ALL OTHERS: Fine Art Giclee Prints (12" X 16") - $225 each
About Barbara Silver
"Right-brained" (rite-brained) adj. Creative, free-thinking, able to see the big picture. Emotional, intuitive. Imaginative and innovative thinker, often drawn to fields where they can express themselves freely.
As long as Barbara can remember, she was a right-brainer. To this day, she wonders how she ever got through geometry, algebra, chemistry, and calculus. She claims she didn't cheat.
We doubt it. Graduating magna cum laude from NYU, she hit the pavement—otherwise knowns as the New York Times Employment section— searching for writing jobs. Following a series of stints on trade magazines, she became a special projects writer for TV Guide (remember?), several fashion publications, and public relations firms. The turning point: an off-handed comment from a fashionista: "You should be in the beauty biz."
From there, case closed. Barbara landed at Estee Lauder and eventually traveled internationally as Revlon's Vice President for Global Promotion. Combining her natural acumen in the communications field with an acute color sense, Barbara started her own creative marketing firm, Sizzle Unlimited. Her innovative presentations launched bestsellers for Guerlain, Clarins, Nars, Prada, Aramis, Aveda, and countless other star brands.
Just 15 years ago, Barbara parlayed her passion for design and color into fine art. Her studies at Manhattan's Cooper Union and the Boca Museum Art School forged Career No. 2: Abstract Artist. Barbara approaches each canvas with "a jolt of electricity". Drawing on unconventional techniques and tools—spinning, squeegeeing, scraping—her unique images range from Richter-inspired color blocking to nuanced shapes and markings. Her eclectic palette says it all: bold and brazen, subtle and calming.
Silver's work has been featured at Town Center's Gallery Lounge, The Heart of Delray Gallery, corporate collections, and private homes in New York, Florida, and Connecticut.