Marika Bournaki
Piano Soloist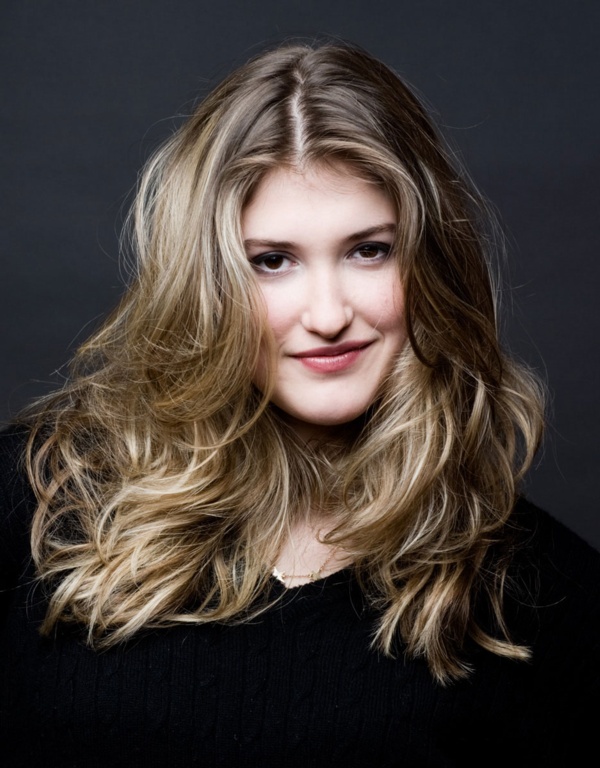 With unparalleled technical, musical and communication skills, Marika Bournaki is at once, a world class performer, outstanding pianist, vivacious young woman… and the freshest face on the classical music scene.
Marika's innovative approach to her art and performance is reflected in her recent collaboration, "Let's Play", with cutting-edge and world-renowned multimedia creative shop, Moment Factory. Her role as Ambassador to the Orchestre symphonique de Montréal's summer event, "A Cool Classical Journey" was an exceptional opportunity to explore new and exciting ways to share her music with the public. Marika not only brings distinctive interpretations to favourite standards, she also extends her passion for music by commissioning works by younger composers and collaborating with artists from various fields.
The award-winning documentary, "I am not a rock star", directed by Bobbi Jo Hart and featuring Marika, has captivated audiences of all ages in festivals around the world. The feature-length film… (see it at http://vimeo.com/50312292) … chronicles Marika's evolution as an artist from the age of 12 to 20. A runaway success at multiple international film festivals, "I am not a rock star" was screened at, among others, the 30th International Festival of Films on Art in Montreal, the Thessaloniki International Documentary Festival in Greece, the Barcelona Music Documentary Film Festival, the DocsDF Festival in Mexico, the Napa Valley Film Festival in California. Marika's unique approach and intense passion have also been heard over the airwaves on Radio-Canada, Radio-France, BBC, WQXR in New York City, and Toronto's Classical 96.3 FM. She has been featured on television networks such as ERT, TF1, France 2, CTV, Global, Radio-Canada, CBC, and Canal+.
Recent performances include a recital at the Onassis Cultural Centre in Athens, Greece, a recital at Plaza Hidalgo in Mexico, a benefit recital for the Glenn Gould Foundation at New York's Carnegie Hall, a guest solo appearance in Montreal with the Orchestre symphonique de Montréal, recitals at the National Arts Center in Ottawa, at the Flanders Festival in Belgium, the Konzert Accordate Series in Aachen Germany, the EMMA Concert Association in Florida, Chamber Music Northwest in Oregon, and the Luminato Festival in Toronto. Other engagements include performances with the St. Petersburg Symphony Orchestra in Russia, as well as recitals in South Korea, Romania, Italy, Switzerland, and England. Marika holds a Bachelor's degree from the Juilliard School of Music, in New York. She participated in the International Academy Mozarteum in Salzburg, Austria, as well as the Internationale Mendelssohn Akademie in Leipzig, playing in master classes for Dmitri Bashkirov, Andras Schiff, Karl-Heinz Kammerling and Arie Vardi.